SYMPHONY OF ANGELS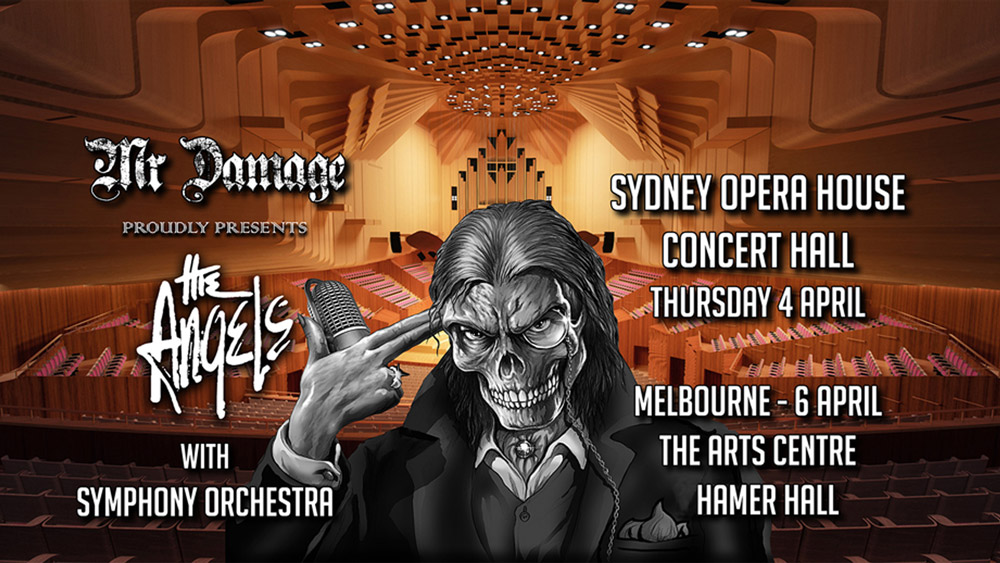 A 20 Song Extravaganza
The Angels, hot off the back of their sold-out 'Symphony of Angels' performance with the Adelaide Symphony Orchestra, are bringing this highly acclaimed show to The Opera House, Sydney on Thursday 4th April and The Hamer Hall, Melbourne on Saturday 6th April, 2019.
Under the musical direction of conductor and composer, Rob John, the band, brothers Rick & John Brewster, Nick Norton and Sam Brewster, fronted by the incomparable and charismatic Dave Gleeson, are set to rock again in this symphonic spectacular.
This 20 song extravaganza will take you through The Angels' greatest works: Take a Long Line, Marseilles, After the Rain, Be With You, No Secrets and Am I Ever Gonna See Your Face Again to name a few.
When John and Rick began writing songs it was inevitable that their late grandfather, Hooper (pianist/composer/ founder of the Adelaide Symphony Orchestra) and their late father, Arthur (cellist/pianist/conductor) would wield their influence from afar.
They grew up surrounded by classical music and always hoped one day to experience an event such as this.
Hear The Angels As You've Never Heard Them Before
Peter Burdon - Adelaide Advertiser: "Musical arrangements from Rob John (conducting) and Jamie Messenger were absolutely stunning, taking full advantage of the rich texture an orchestra can bring. The orchestra was confined to strings and brass, but with all the top section leaders in their seats and clearly enjoying themselves, it was first class".
Tickets Going Fast